Data updated 30 October 2022
There are Data Champions in almost every academic and academic-related department or institution at Cambridge, including individuals in roles not directly related to academic work, such as several of those in the category "other" below. This reflects a growing awareness of the importance managing data across the university and helps to bring varied views and approaches to questions about research data management (RDM), which allows the Data Champion community to be particularly well-informed through collaboration. 
The community understandably, is a dynamic one, with members moving on and new ones joining over the academic year, supporting both the group and their departmental colleagues with the expertise that they bring. We welcome anyone with an interest in RDM, and who would like to support their colleagues in this area, while expanding their own knowledge, skills and network.
The following charts show the breakdown of current Data Champions by School and role.
'Students' include 35 PhD students and three Masters/MPhil students.
'Researchers' include 35 postdoctoral researchers and one senior research associate.
'Data professionals' include, for example, bioinformatics training developer, data manager/scientist, clinical research data lead and senior study trial manager.
'Other' includes a wide variety of roles, such as scientific officer, technical officer, grants administrator, project administrator, publishing manager, web developer, research assistant, research manager, project manager, research governance and information manager, research development and innovation manager, research facilitator, business analyst, research laboratory manager, and projects coordinator.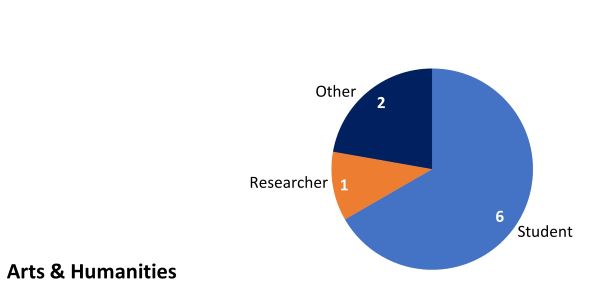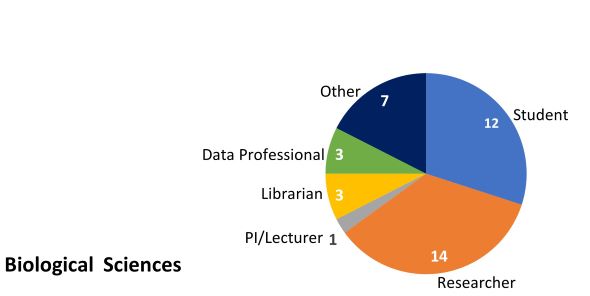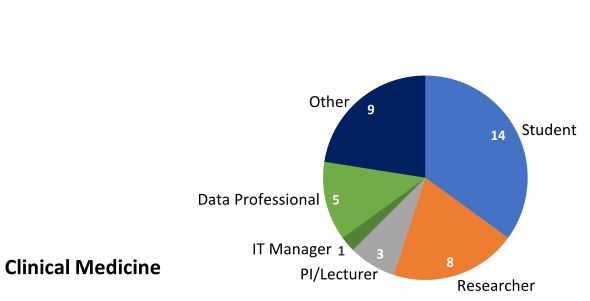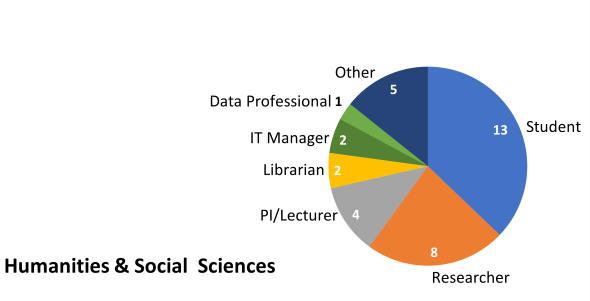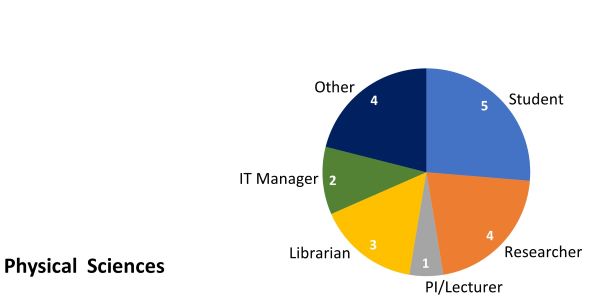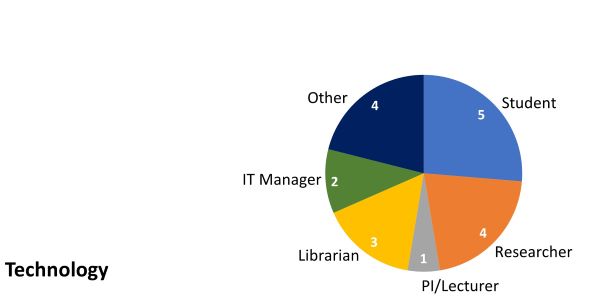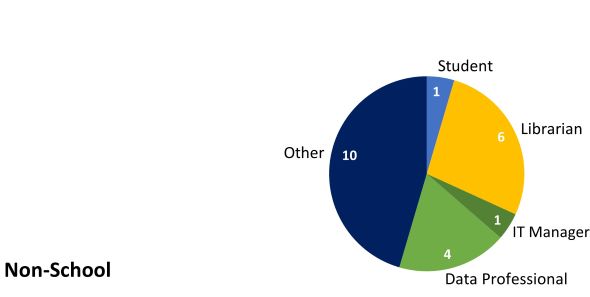 Research communities where Data Champions are needed
The following is a list of those Departments, Faculties or Institutes within each School that do not have a current Data Champion to support researchers with Research Data Management and data sharing. We welcome enquiries from those members of the University of Cambridge who wish to discuss becoming a Data Champion for their Department – you can contact us at info@data.cam.ac.uk.
Arts and Humanities: English (and Anglo-Saxon, Norse and Celt), Asian and Middle Eastern Studies, Classics, MMLL (French, German and Dutch, Italian, Slavonic studies, Spanish and Portuguese, Modern Greek), Divinity, History of Art, Leverhulme Centre for the Future of Intelligence, Philosophy.
Clinical Medicine:  Paediatrics, Public Health and Primary Care.
Humanities and Social Sciences: Social Anthropology.
Physical Sciences: Astronomy, Isaac Newton Institute for Mathematical Sciences, Physics, Pure Mathematics and Mathematical Statistics.
Technology: Cambridge Institute for Sustainability Leadership.