The new name for the University of Cambridge data repository is... Apollo!
And the winner is... Dan Barnes!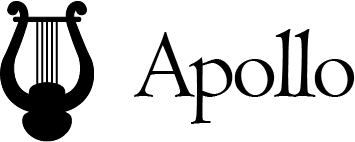 New repository logo designed by Dr Philip Boyes from the Open Access team.
Congratulations to Dan Barnes from the Academic Division for coming up with 'Apollo' - the winning name for the University of Cambridge data repository. Dan Barnes won a £25 voucher to enjoy coffee at Aromi cafeteria.
Thanks to everyone who participated in the repository name competition - we received 30 great name propositions. And thanks to all 58 people who took part in our vote for the best name and helped us to pick 'Apollo' as the best name for the repository.
Apollo is a god of learning, healing and creativity; the god of truth and light and leader of the Muses. This makes him the perfect symbol for a cross-disciplinary repository containing research from every branch of the University - Arts, Humanities, Science and Medicine. 
During the next couple of months we will be re-branding the repository name to 'Apollo'.